Three Things You Should Never Do On A Date According To First Dates' Fred Sirieix
First Dates has become one of Britain's favourite reality TV programmes that Channel 4 produce. The spin-off of the original show is slowly become a hit with more and more people tuning in to watch First Date Hotel.
Last series saw the hopeful couples flying over to France, however on the new season, guests looking for love will be sent to Italy to try the finest cuisine with their potential partners.
Just like the popular First Dates show, each of the couples will be watched under the eye of the favoured, charming Frenchman Fred Sirieix.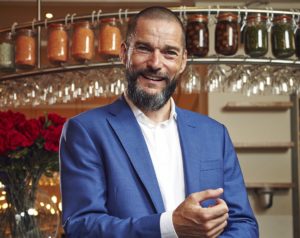 The 45-year old has been overseeing the dates at the Paternoster Chop House restaurant in Central London since 2013 when the show begun. He is currently the manager of the Michelin-starred Galvin at Windows at the London Hilton.
Talking about his own experience dating to The Sun Online, Fred said he has never really had a terrible date. He said,
"I never had a really disastrous date. The only disaster would be when the girl didn't want to kiss me – but then I'd just move on to the next one."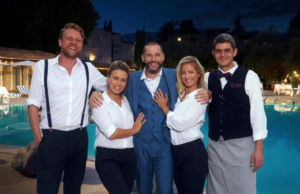 Fred is in a new relationship after splitting from Alex, the mother of his two children. After a statement was released that suggested that Britain had a reputation for being less romantic than other European countries, Fred believed it was an unfair judgement.
However, being French, he doesn't believe he is that much of a ladies' man,
"I'm not a ladies' man. But if you really fancy the girl and you really want to kiss her, and she doesn't want to kiss you, then it's like 'Oh God. This is not working for me.'  But what do you do? You have to go and get a new one."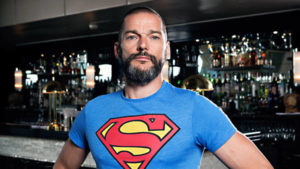 When talking about romance in Britain Fred said,
"The British have as much idea as anyone else. First Dates is in London and the one we have in the hotel is in Italy but it is still British people and I can see they have a lot of idea how to date."
He even went on to compare Brits to the French who are known for being very charming and romantic,
"They don't have anything to envy in anyone else. I don't think anyone is more romantic – not even the French. The British have got it when it comes to dating."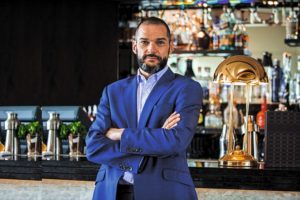 The Sun Online asked the Frenchman what his three biggest Do's and Don'ts are when it comes to dating…
Don'ts
Arrive late – I like people who are punctual and turning up late is rude.
Dress inappropriately  – Don't  look like you are coming from a building site. Looking the part is important and you should look smart.
Turn up drunk – Have a drink with your date, not beforehand, and don't ever arrive drunk
Do's
Keep your phone in your pocket.
Pay attention to your date – Lots of eye contact. And be there, in the moment.
Pay a compliment – If you feel like saying something nice, that is a good thing to do. It's very important.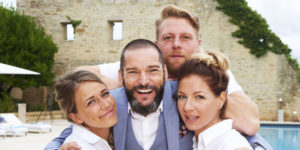 He also gave out tips on what type of restaurant is perfect for a first date,
"For a first date in a restaurant, choose a tapas place so you can order two or three tapas courses and if you want to leave, you can then make your way out. That way you have planned your exit before, in case it doesn't work out, and you have said 'Let's go for a couple of tapas and a glass of wine because I am a bit busy today.'"
He didn't just suggest tips for if a date isn't going too well, going to a tapas restaurant works for any situation,
"If you are having a good time then you can order 10 or 13 more dishes and make a night of it."
The post Three Things You Should Never Do On A Date According To First Dates' Fred Sirieix appeared first on Daily Feed.
This story has not been edited by LIPFEED. It has been generated by a syndicated feed
Trending Stories