Remember Luna Lovegood From The Harry Potter Movies? Here's What She Looks Like Now
It has been nearly SEVEN years since the last release of one of the worlds most famous franchises, Harry Potter, and fans still get excited when they hear anything new related to the films. The Harry Potter franchise created some insanely talented child stars who have now gone onto careers that they would've only dreamed to happen.
If you, for some reason, have only seen the first couple of Harry Potter films and haven't read any of the books, then you might not be aware of who the character Luna Lovegood is. But if you're a true fan of the franchise then you will be aware of the character that had a distinctive fashion sense and dreamy disposition.
But what is the child star doing today, and does she still possess the white/blonde hair?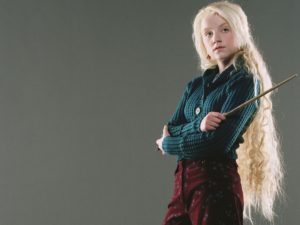 In the films, Luna Lovegood was a fun, quirky girl that was a hit with the fans. She was played by Evanna Lynch, an Irish actress from a small village called Termonfeckin.
Seven years later, what does she look like today?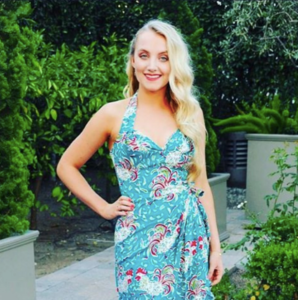 Evanna Lynch is now 26 years old, and since her acting debut in the franchise, has continued to pursue her acting career on the big screen and on stage.
In 2015, Evanna starred as the lead in an Irish-produced film, My Name Is Emily. This was the last time she has appeared in a film, however it was announced in April of 2017, that she was going to star in a revival of Enda Walsh's Disco Pigs on the London stage.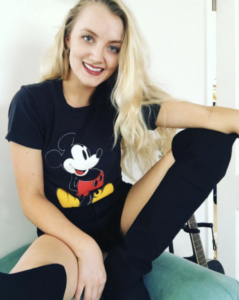 Evanna's acting career started off with her appearing in the fifth Harry Potter movie, Harry Potter and the Order of the Phoenix, after auditioning alongside another 15,000 aspiring young actresses for the role.
Talking about the character of Luna Lovegood, Evanna said that when she used to the read the books as a child, the character of Luna really inspired her, so she wrote to the author of the books, J.K Rowling,
"I was sick. I had an eating disorder at the time and I wrote to her because I felt like Harry Potter was the only thing that took my mind off it. 'It was such a gift. And Luna especially inspired me because I think a lot of my problems were because I felt odd and felt weird and she made me see that that was okay and that was actually empowering me. And so I wrote to her and she wrote back and so we became friends, well pen friends, before I got the role."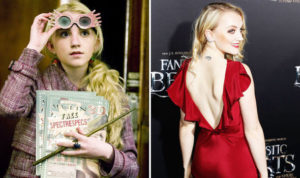 After Harry Potter, she is fortunate that her struggles are behind her,
"I'm happy that's all behind me. I'm grateful that happened before I became a part of the movies because that would have been difficult to deal with. 'I find those characters help me a lot and inspire me. People who are outsiders but they own it. I'm always inspired by that real originality."
Since her acting roles, the star has been an advocate of promoting wellness and health for young girls and in 2015, she became vegan.
The post Remember Luna Lovegood From The Harry Potter Movies? Here's What She Looks Like Now appeared first on Daily Feed.
This story has not been edited by LIPFEED. It has been generated by a syndicated feed