If You've Eaten 12/19 Of These Foods Then You're A True Northerner
There is nothing that divides the north and south more than food. Food is one of the biggest luxuries in life and the North have got this down to a tee.
We aren't scared of saturating our chips in an unhealthy amount of gravy or eating carbs in carbs (of course, I'm talking about the glorious chip butty). That is just because us Northern souls just know what's what and what tastes the best.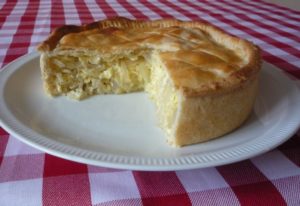 Yes it's nice having a posh steak dinner sometimes, but it's the unhealthy greasy foods we like the most that make you a real Northerner.  Here are 19 foods that we love up here, that you probably can't get down south…
1. Chip Butty
If there's anything that we northerners love, it's a chip butty. A lot of people from outside the UK hear of the magical 'chip butty' and can't dream of carbs on carbs on carbs. But, there is nothing that describes comfort food more than a chip butty.
A chip butty could be a quick snack or could even stretch out to be your full meal for you tea (or dinner as most of you Southerners call it). All you need to do is add a bit of ketchup, and your meal is completely.
2. Chicken Parmo
If you're from Newcastle then you know that this is a MUST have on your way back from a night out. There's nothing that helps lessen the hangover better than a chicken parmo. Praise the lord for this delicious treat.
It doesn't look the most appealing but you can't go wrong with this chicken, tomato and cheese ensemble when you're still a bit pissed.
3. Yorkshire Pudding
Without a doubt, this has to be the best part of any roast dinner you have. In fact, just one of these will NOT do. If we had it our own way we would have a plate full of these completely drowned in gravy. Mmm.
Whoever decided to create giant Yorkshire Puddings for some very famous recipes is a genius. We also have to credit the person that decided to bring Yorkshire Pudding wraps to the Manchester Christmas markets this season. What a game changer!
4. Chips and Gravy
Those people who have plain chips when they go to the chippy are the worst. Us northerners tend not to associate with these kinds of people… instead, we have to have our chips absolutely dripping in delicious gravy.
There was one occasion when I was down in London and tried to order myself a portion of chips and gravy and the look that I got really showed me how different cuisines are around the UK.
5. Chips and Curry Sauce
If you aren't that into gravy then another option is curry sauce. Every single chip shop up north has curry sauce as an option. However, when you venture down south, you will quickly realise that absolutely no chip shop offers you curry sauce for your chips. Ridiculous.
This is the only option for your chips through. If curry sauce isn't really for you, which it should be if you are a Northerner, then you've probably tried the next chippy dish.
6. Chips, Cheese and Gravy
If you're really pushing the boat out then chips, cheese AND gravy make the dream combination. There's nothing more delicious than treating yourself to a full tray of this.
We know what you're probably thinking, surely the cheese and gravy combination is not one to get excited about. But you can't knock it if you haven't tried it.
7. Kendal Mint Cake
Romney's Kendal Mint cake is one of a kind. It originates from Kendal in Cumbria and has remained a Northern thing ever since. Would you class this as a cake? Or more of a biscuit?
Whether it's considered a cake or a biscuit, it's still one of the most Northern snacks you can find.
8. Eccles Cake
Eccles Cakes are originally from the glorious Lancashire. There is nothing we love more than a big slab of Eccles cake.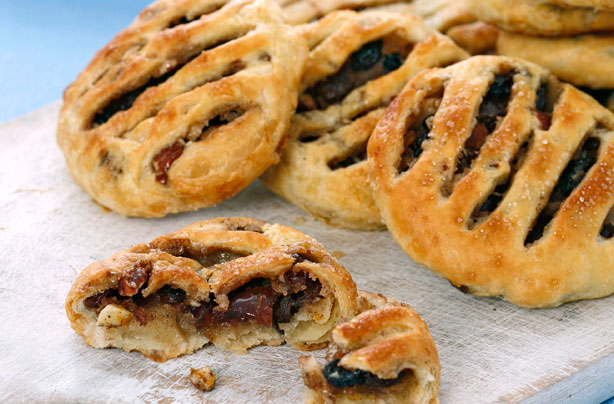 I have to admit, I'm not a huge fan of raisins and pastry, however living up North has made me realise how popular cakes like this are.
9. Cheese and Onion Pie
You actually can't beat a cheese and onion pie, can you? Although, do you prefer meat and potato or cheese and onion?
If I was to order a pie from the chippy, I tend to go for a meat and potato pie, but I'm usually the odd one out. Cheese and onion pies are hugely popular for Northerners and it was always a dish I used to have on my plate as a kid.
10. Yorkshire Tea
Up in the North, we know how to make a good cup of tea. Without a doubt, when we're in Asda we always get ourselves Yorkshire Tea because it is the best. No competition needed.
This is obviously a product that you'd be able to find anywhere in the UK, but we can imagine that the Yorkshire Tea sales are a lot more prominent in the Northern areas.
11. Manchester Tart
Manchester Tart… need we say more?
12. Rhubarb Crumble
Let's be honest, anything with rhubarb in is destined to be a hit. This is the absolute dream…for me rhubarb and apple crumble beats any sort of crumple but any variations of the traditional apple crumble are a big shout up North.
13. Scraps from the Fish & Chip Shop
We've all asked for some scraps from the Fish and Chip shop at one point in our lives. These are all the crunchy bits of batter that have fallen off the fish. Yes, eating pure batter doesn't sound that healthy but we're all allowed cheat nights and there is no better way to cheat than to treat yourself to a fish and chips!
14. Sunday Roast
There's absolutely nothing better for us than a home cooked meal. If there was one home cooked meal we had to choose it would always be a Sunday Roast. The highlight of this whole meal was being able to pour gallons of gravy over your meat, spuds, veg and Yorkshire puddings. What a dream!
15. Toad in the Hole
Toad in the hole is an EXTREMELY British thing. Sausages in batter? Yes, please! Add loads of gravy to the famous dish and you're onto a winner.
16. Holland's Pie
Holland's pies will forever play a huge part in our lives. Not only are they delicious, but they are probably the most well-known pies in the whole of the UK. Boy, are we grateful for such delicious pies!
17. Hot Pot
Hot pot is one of those meals you need when it's raining outside and you want to be tucked up warm and cosy inside.
Hot pot has always been famous up North but for those of you that watch Coronation Street, you will have seen how popular Betty's hotpot was
18. Black Pudding
Black pudding is an absolute classic. It comes from Bury in Manchester and although the thought of 'blood sausage' doesn't sound THAT appetising, the taste is on a whole other level.
19. A Pint that cost less than £5
When us northerners visit the south and buy a bev it is like daylight robbery. We are paying well over £5 for one pint of okay beer. Whereas up here in the friendly North, all we need is about £3.20 and we have a pint of our dreams. Perfect!
The post If You've Eaten 12/19 Of These Foods Then You're A True Northerner appeared first on Daily Feed.
This story has not been edited by LIPFEED. It has been generated by a syndicated feed