Honey G Looks Unrecognisable After She Receives A Brand New Makeover
The infamous rapper, Honey G, who first showed up on our TV screens on the 2016 series of The X Factor UK, appeared last night on Channel 5's show Celebrity 100 Per Cent Hotter for a makeover.
Viewers were left shocked after seeing what she really looked like under the sunglasses and cap when she was given a brand new sophisticated look.
Honey G is best known for her outfits which usually consist of large gold necklaces, Nike trainers, tracksuits and of course the usual sunglasses and snapback caps. So when the rapper appeared on a makeover show, viewers were intrigued to see what she would look like without the dated 80's hip-hop style.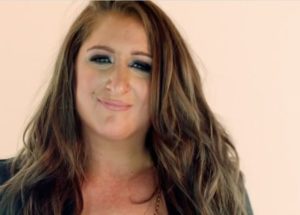 On the show, she was a bit worried about getting the makeover because she didn't want to lose her identity. However, she was very open-minded to the idea of mixing her alter-ego's style with a more sophisticated and current look and we have to say, she looked great!
At the beginning of the episode, celebrity hair designer who is one of the main presenters, Daniel Palmer, took a trip to Honey G's house to look through her wardrobe. Her wardrobe was filled with gold bombers and a whole range of bling and trainers.
Speaking to the three stylists, Melissa Sophia, Grace Woodard and Daniel Palmer, the X-factor finalist said she wanted to add a bit of her old-self, Anna Georgette Gilford, into her current look.
She said,
"I never leave my house without sunglasses. I wear my sunglasses in the rain, course I do. I take my image very seriously, so I expect they'll have a challenge on their hands because I'm not easily impressed. Sometimes my friends say I want to see Anna now, not Honey G. I feel like now, after X Factor, I'm more Honey G and not Anna."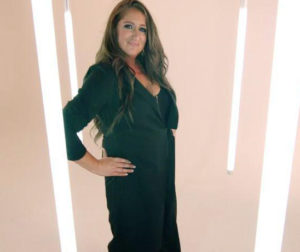 When she walked into the makeover room, Honey G was dressed in an all gold ensemble with big aviators that read 'Honey G' on the front. She had her hair styled like she usually does, straight with flicks at the ends, and a large cap. Her appearance was basically hidden so the audience couldn't believe what she looked like underneath all of the accessories.
When she was made-over, Anna was styled in a black dress with a black jacket that was rolled up. She was given hair extensions which were curled and the stylists got rid of her signature cap and shades. We think we prefer the new look a lot better.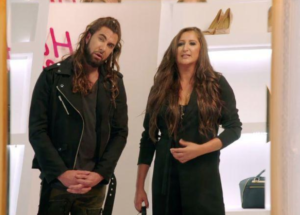 With her new look, she couldn't believe who she had transformed into,
"I feel confident now. I don't know what to say, I really don't."
But it wasn't just Honey G who thought she looked unrecognisable. Fans of the show took to Twitter to express how much they were in love with the new look.
omfg Honey G's makeover has left me shook #100percenthotter pic.twitter.com/CCyjagoMux

— super TV 24/7 (@superTV247) 4 January 2018
WOW! So stunning and I love how beautiful her eyes are. The one attribute she was covering up! I hope you read your tweets Anna as you seriously look fantastic! Well done for being so brave and going on the show.

— Stacey K (@Staceyk1982) 5 January 2018
Omg!!! @The_Honey_G ! Just watched 100% hotter. You look amazing!

— Peppii Collings (@PeppiiCollings) 5 January 2018
Honey G's makeover on #100PercentHotter pic.twitter.com/tgGEbmSFXj

— Giff Reacts (@GiffReacts) 5 January 2018
One watcher said,
"FUCK THATS NOT HONEY G!! i can't believe it she looks better than me! wowza insane! what a makeover!"
Some X-Factor finalists managed to see what Honey G looked like without her hip-hop look and had to take to Twitter to express their opinions,
Omg @The_Honey_G u look AMAZING! Wow #celebrity100%hotter pic.twitter.com/oEOocl2xOj

— Talia Dean (@taliadean) January 4, 2018
She looks amazing!!! Keep that look girl!

— Sam Bailey Official (@SamBaileyREAL) 4 January 2018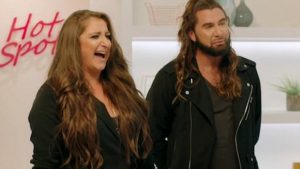 Even Boy George loved it,
How much better does Honey G look. Sack the glasses.

— Boy George (@BoyGeorge) January 4, 2018
We hope Anna/Honey G decides to stick to the new look because we think it really works for her! Honey G is most well-known for her stint on The X Factor where she placed fifth. She was one of the more controversial contestants, dividing viewers about whether or not she deserved to make it as far as she did.
What she did bring to the show was entertainment and she got most of the viewers attention. Looking back at her journey on The X Factor, we have chosen six of Honey G's most memorable moments.
1. Her first audition
Obviously we had to mention the very first moment she appeared on our TV's. Many of us thought it was a joke act to begin with and some continued to think she was joking throughout the whole programme.
In her first audition, Honey G decided to do her own version of 'Work It' by Missy Elliott. Simon was lost for words for once and we can understand why. She danced and rapped the song whilst grabbing her crotch and getting Nicole and Sharon to get up on their feet.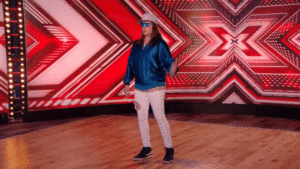 2. When she found out she was going to the live shows
This was the moment which made a lot of the public angry at Sharon Osborne for her decision. Honey G started crying when she found out she had made it to the live shows after beating the strong competition at judges houses.
Sharon said it was a risk but believed she always takes risks,
"I've taken risks all my life."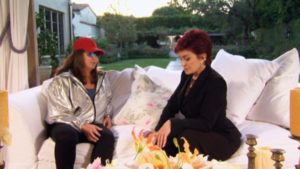 3. When Louis Walsh asked if she was David Cameron
After Honey G had performed it was time for the judges to give their feedback on the performance. Louis decided it was appropriate to mention that all of his friends think that she looks like David Cameron in a wig.
Sharon wasn't impressed and said "How dare you?!" but Honey G didn't see too bothered laughing it off.
4. The celebratory knee slide
When the results were announced and Honey G kept getting through, she seemed to be just as shocked as most of the viewers. But there was one night where she celebrated getting through to the next live show by sliding on her knees. The only problem was is that she nearly fell flat on her face.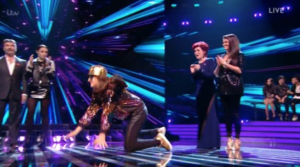 5. When her performance was ambushed
Honey G was let shaken up when five unknown men came and joined her on stage trying to grab the microphone from her. Some viewers said it was staged so that more people voted for the rapper but X Factor denied these claims.
6. When she got eliminated
Honey G ended up in the bottom two with boy band 5 After Midnight and it was only Honey's mentor Sharon that ended up saving her. The rest of the judges decided to save the boys as they believed Honey G had reached the end of her journey. Louis Walsh said,
"This is now getting serious, and we need the four best acts next week. Honey, you've had a great run, I love you, but it's time to send you home."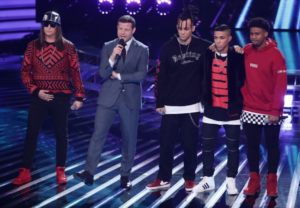 The post Honey G Looks Unrecognisable After She Receives A Brand New Makeover appeared first on Daily Feed.
This story has not been edited by LIPFEED. It has been generated by a syndicated feed
Trending Stories