21 Of The Most Embarrassing Celebs Moments That'll Make You Cringe
CRINGE!!!
1. Emma Watson and the Jimmy's.
Emma Watson went on The Tonight Show and mixed Jimmy Fallon and Jimmy Kimmel up.
She told Jimmy Fallon that she loved his "I Told My Kids I Ate Their Halloween Candy" videos when in reality it was Jimmy Kimmel's video – she did that on his show so there was no escaping the public seeing it. Cringe.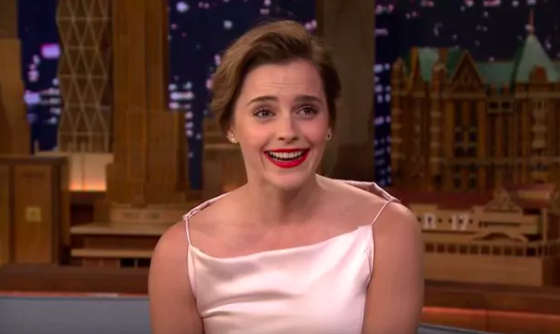 2. Julianne Moore and the toes.
You've got to be really careful when you go out wearing a strappy pair of heels to avoid THIS happening.
Julianne Moore was caught clinging on to her heels. There's no escaping this on the red carpet.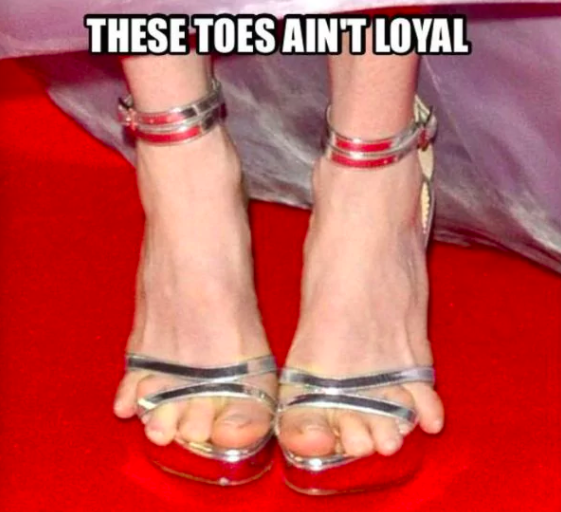 3. When Jennifer Lawrence wanted to ask Seth Meyers out.
But later found out he was engaged. Good job she found out before she actually asked him isn't it because that could have been pretty embarrassing.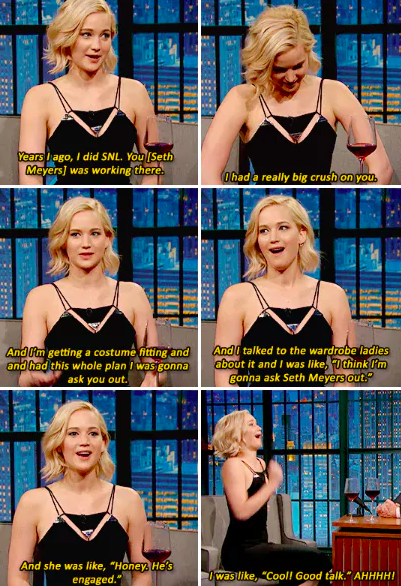 4. Justin Bieber forgetting the words to his own song.
A lot of girls obsess over him, I personally don't see why, so when he forget the words to his own song, it made me very very happy. During a performance of "Despacito", Bieber forgot the words and was caught literally singing gibberish instead of Spanish.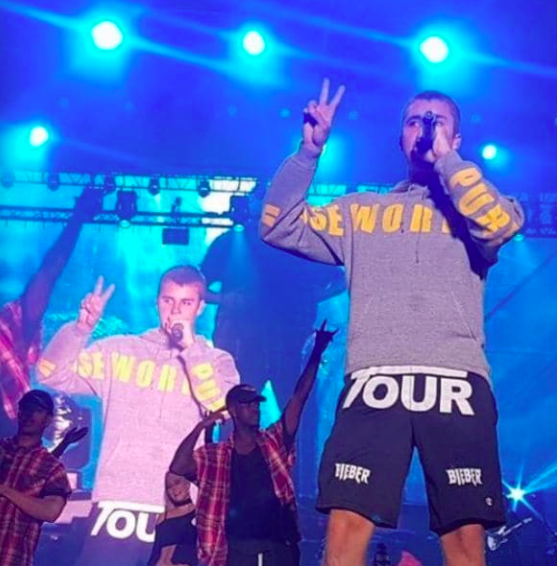 5. Ariana Grande and the Victoria Secrets models.
If you've seen Ariana Grande on TV, you'll know how small and petite she is, so imagine her surrounded by a load of tall models, she looked like a tiny little pea. She was just minding her own business singing along at the VS show when she almost got knocked off the runway by one of the models which created the best meme of all time.
6. Zac Efron and the condom.
Remember when Zac Efron went to The Lorax premiere (an adaptation of a beloved children's book) and dropped a condom on the red carpet. How cringe.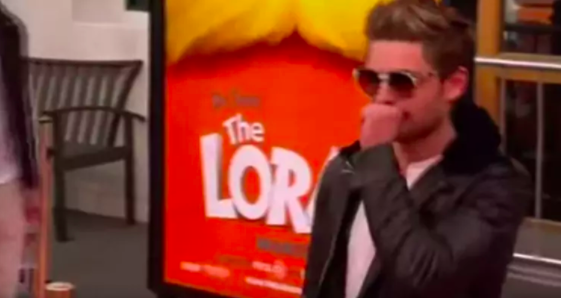 7. Tom Hanks and Tom Selleck.
Tom Hanks clearly thought he was being pretty funny when he said this to Tom Selleck…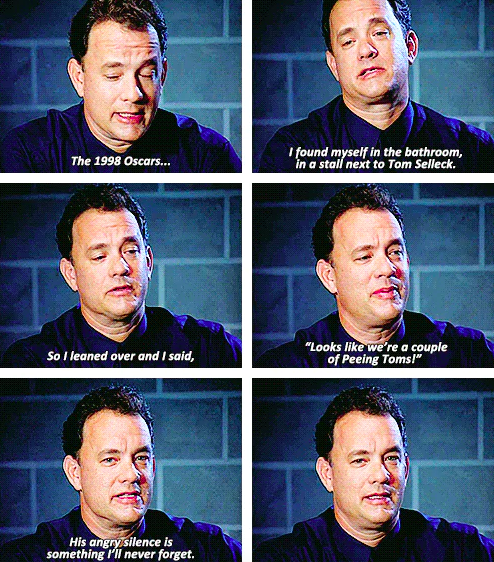 8. Christina Aguilera and the fake tan disaster.
When Christina Aguilera was doing a tribute to Etta James, people noticed something suspicious dribbling down her leg. She later confirmed that it was fake tan liquid running down her leg.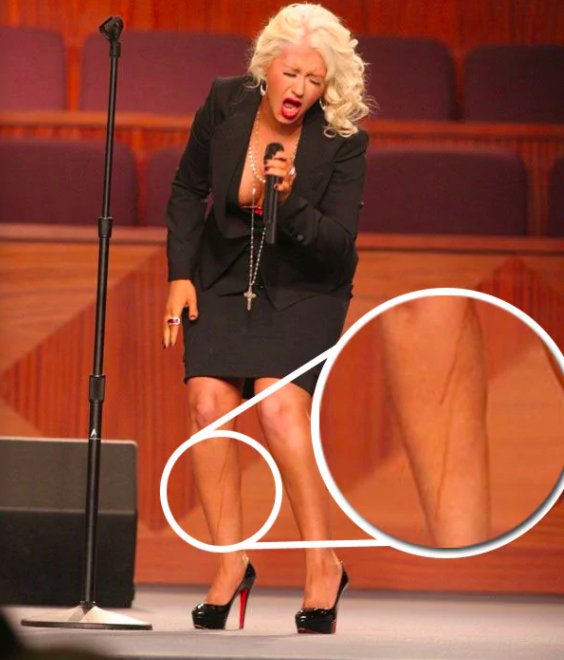 9. Kesha being rejected on the red carpet.
This is even more embarrassing than when you think someone's waving at you so you wave back and they're waving at someone behind you. Jerry Seinfeld you heartless ba*tard.
10. La La Land and Moonlight getting mixed up at the Oscars.
It's pretty crap for the Moonlight team that their win was tarnished by this moment and it's incredibly cringe – but Ryan Gosling had the right attitude about it all.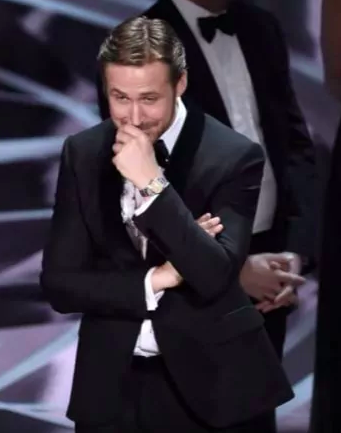 11. When Beyonce got her hair caught in a fan.
She, of course, kept singing because she is Beyonce. It must have hurt and it must have been pretty embarrassing but she pulled it off as always.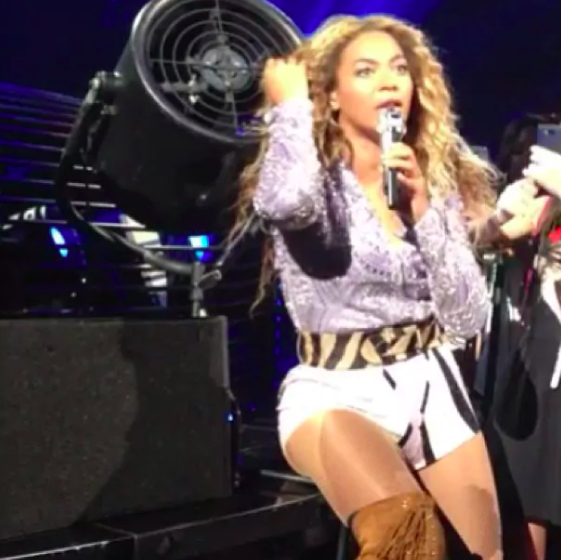 12. Katy Perry and the cake.
Remember that time Katy Perry decided to jump into a cake during her performance on stage and then couldn't get back up? That must have been pretty embarrassing.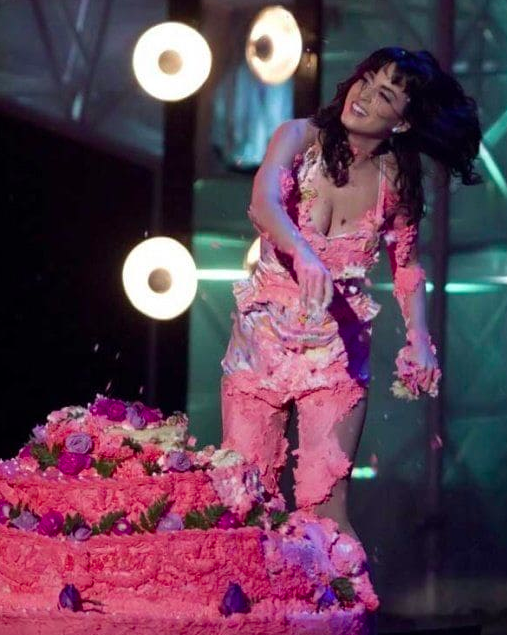 13. Jennifer Lawrence falling up the stairs at the Oscars.
So Jennifer was on her way up the stairs to receive one of the most important awards of her life and she fell. She fell right over in front of thousands of people – but JLaw being JLaw pulled it off and managed to laugh the whole thing off.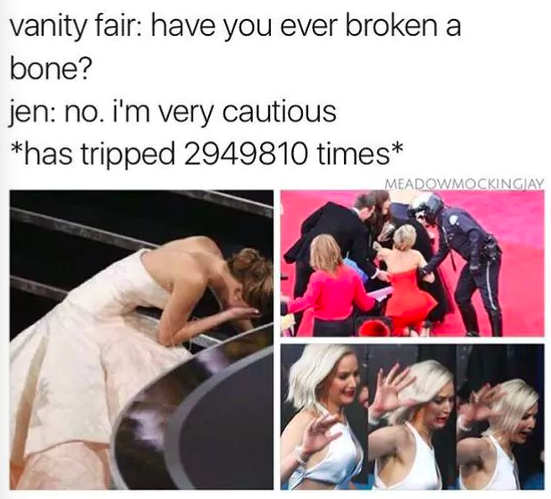 14. Janet Jackson & Justin Timberlake's wardrobe malfunction.
No one could ever beat JT and Janet's halftime Super Bowl performance, not Bruno Mars, not even Beyonce.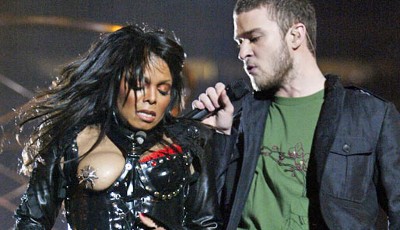 15. John Travolta – Adele Dazeem.
Good thing Idina Menzel (seriously, how did he confuse that with Adele Dazeem?!) has a good sense of humour. But seriously, how can you miss read the name that badly?
16. Sofia Vergara's dress breaking at the Emmys.
Sofia Vergara is known for her curves so it didn't come as much of a surprise when her very tight fitted dress broke at the Emmys. Then Ellen did a spoof of it on her Halloween episode of the show.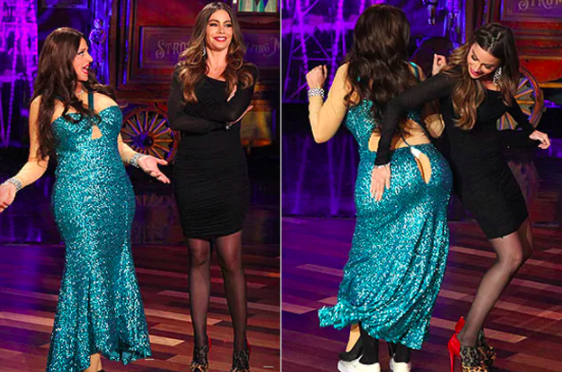 17. Madonna being dragged backwards at the Brit Awards in 2015.
Still probably one of the funniest things to happen on TV ever. Her cape got detached and she got pulled off the steps. Was probably one of the most embarrassing things to happen to her but it definitely gave a lot of people a good laugh.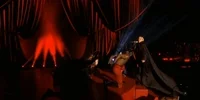 18. Kanye West walking into a street sign.
The paparazzi can be extremely annoying at times and I really do feel sorry for celebs being followed around, especially when they're caught at their worst moments. BUT this, this could not have happened to a better person. Kanye West got caught walking into a street sign by the paps and of course, it was all over the internet within minutes. Amazing.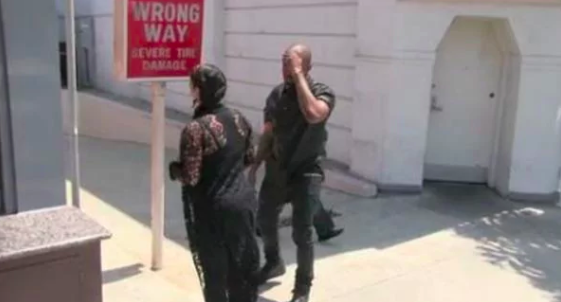 19. Another time JLaw cringed.
Jennifer Lawrence spilled a load of mints all over  the place at a press conference and tried to hide it from everyone but Liam Hemsworth caught her.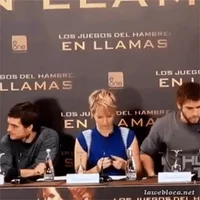 20. Steve Harvey announcing the wrong winner at Miss Universe 2015.
CRINGE CRINGE CRINGE. I will never be able to watch this without cringing. The whole world cringed in fact when Miss Columbia went from enjoying being the winner to being completely devastated when Steve had to correct himself and tell everyone that it was Miss Phillipines who won instead.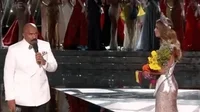 21. When Melanie Griffiths told a reporter she wouldn't be watching 50 shades.
Even though her daughter Dakota Johnson was the star of it.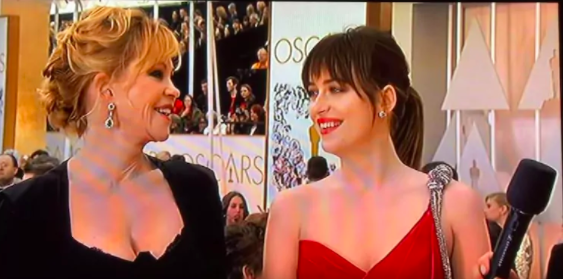 The post 21 Of The Most Embarrassing Celebs Moments That'll Make You Cringe appeared first on Daily Feed.
This story has not been edited by LIPFEED. It has been generated by a syndicated feed
Trending Stories