13 Things That Immediately Need To Be Brought Back
There are certain things from your childhood that you will just NEVER be able to forget and certain things that you pray will make a return. So much stuff has been forgotten about and as soon as you see some of these things you will wish they would be back in our lives.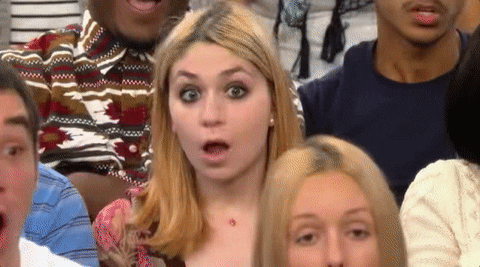 Unfortunately, all this stuff is no longer about but you can still relive the memories you have of them. From special sweets to things you would see on TV, there are lots of things that are sadly only memories. This is a list of things that I will never forget and stuff I am sad is no longer here! I hope it brings back some memories!
1 – This Advert
Now folks, how many of you remember every single word? Because I sure as hell do. Kids of today will never understand. It was the only advert that anyone took seriously and actually took notice of and that's because it was just so good! Do you remember getting the key rings and stickers to put on your bags too? The whole hedgehog theme was something that a lot of kids listened to. Was this the most successful advert ever?
2 – Ice Cream flavour Chewits
I for one LOVED these bad boys! Chewits were the absolute best and I would always get a pack on the way home from school. Even though it was a five minute walk I'd still be able to polish them all off before getting home. I'd only wish there was more in the packet too! One kid in my school would eat these still wrapped in the paper, was that a thing?!
3 – Campino Sweets
I haven't got a clue why they stopped making these because they tasted absolutely INSANE! They were just so tasty! They only had two flavours before 2007 but they brought out more! Unfortunately, they discontinued them in the UK and I have absolutely no idea why! They still make them in the US so why can't they be in the UK too?!
4 – Flic & Lic
I think the name might have something to do the fact that they aren't around anymore. They were pretty genius and meant you could save a lolly for a couple of hours! They did last ages which was a massive bonus. They did get super sticky though and it was rare you'd finish one as it would become just quite gross.
5 – Frufoo Yoghurts
You can't get stuff like this anymore, how good were these bad boys? Onken made some great yoghurts but these were definitely the best ones they did. I used to get these in my lunch with a spoon and it was one of the best parts of the day!
6 – These Cups
How many of you had a few of these at home or was it just me? The nostalgia is sending me over the edge. These were collectable and some of my friends had all of the ones in this picture! They were never that practical and some of them, especially the red on in the picture, were actually very difficult to drink from!
7 – Cadbury Dream
How were these discontinued?! HOW?! These were arguably better than cream eggs and they're still going so why can't these continue too?! I think dream as a whole has been discontinued but it was definitely one of the best types of Cadbury chocolate.
8 – Crazy Bones
How many of you had a HUGE collection of these? They were absolutely genius and I collected loads of them! They were pretty much as collectable as Pokémon cards but little figurines instead. I'm tempted to go and see if I can find mine from when I was younger! These bring back loads of memories!
9 – Wonka Bars
How many of you spent a fortune trying to get a golden ticket? The real-life Willy Wonka bars were actually super tasty but it was all about the chance of there being a golden ticket inside the wrapping. I never heard of anyone winning and I can't even remember the prize, but we still all tried to win it just to relive one of the best films of our childhoods.
10 – THESE Pringles containers
Wow, why and how these became so popular I will never know. Though to be fair they were perfect for school lunches and it meant that parents could buy a whole tube and ration them out throughout the week to their kids. It was actually a pretty genius plan from Pringles. We would all compare our cases at school as they came in a ton of different colours. One kid at our school had a jumbo one that contained twice as many crisps as mine, I was very jealous.
11. Frosties (not the cereal)
These were unbelievable. They were pretty much cola cubes but they came in a packet and you didn't have to go to the sweet shop for them, they would be in most of the supermarkets! They had a little bit of liquid in the middle too that was extra tasty. They even brought out another flavour that was fruit flavoured and had green and orange packaging, they were tasty too!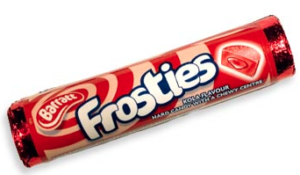 12. Soap On A Rope
Wow, I think we all have a ton of memories of these things. We would get one of these every single Christmas because they lasted so long that we didn't need another one until the Christmas after! It would always be our mum and dad who bought one for us and it was always a super easy gift for them to get us. It meant they could combine something they actually needed to buy us and turn it into a gift we actually wanted.
13. He-man
Nowadays as adults, we would get some stick watching cartoons, but back in the day, they were absolutely amazing. Nothing was better than He-man and we would love watching the adventures of Prince Adam against the greatest threat to his world – Skeletor and his dark forces.
If you enjoyed these memories then SHARE it with your friends

The post 13 Things That Immediately Need To Be Brought Back appeared first on Daily Feed.
This story has not been edited by LIPFEED. It has been generated by a syndicated feed