13 Photos That Reveal The Power Of Makeup
If you happen to have any of the most popular social media platforms like Facebook, Instagram and Twitter, you will notice that makeup is taking over with both males and females finding their own art in creating new and impressive looks on their models or friends.
Makeup has been around for many decades but it is until recently with the use of social media that both male and female makeup artists can manifest their freedom of expression through makeup and art.
Some people may say that the popularity of some celebrities, like the Kardashian's and other reality TV stars, have revolutionised the way we interpret makeup and how it has now become an art form.
Here are 13 of our favourite photos that really celebrate the power of makeup…
1. Contouring Techniques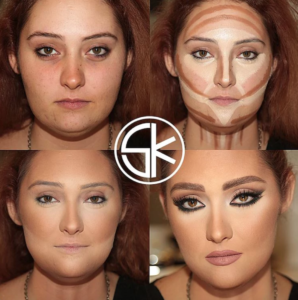 In a lot of these makeup transformations we see a similar technique like this being used where the makeup artist draws rings around the models face as part of the contouring stage. You can see that the makeup artist has also added volume to their eyebrows by enhancing their natural shape.
2. Makeup And Hair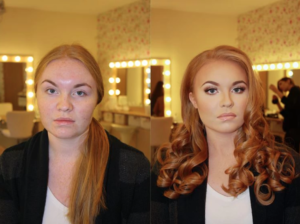 Here you can tell that a similar technique has been used with a final look that many girls wear today. This could be classed as a more casual look that would be worn throughout the day.
3. Smokey Eyes
This makeup look would be worn particularly on a night out rather than an everyday look. With the use of big eyelashes and a sharp smokey eye, the models eyes are the main focus of this look.
4. Natural To Hollywood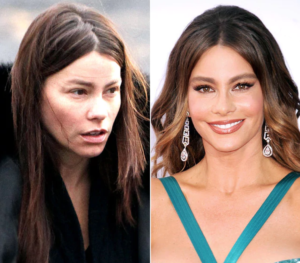 There are many celebrities that use makeup to enhance their natural beauty and make them feel more confident. Sofia Vergara is known for her bubbly personality and humour.
5. Three In One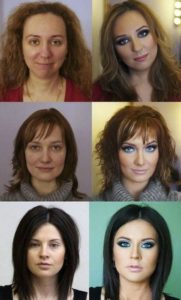 These three beautiful women have all taken on a different look in their transformation. Even though they would all be appropriate for a night out, they all have different signature styles which the makeup artist has taken into consideration.
6. Red Lip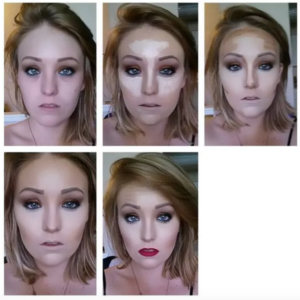 In some instances, makeup is applied very lightly and naturally and may only be used to add a bit of colour and contour to the face. The biggest change we see her is the shape and colour of her lips.
7. Different Contour shape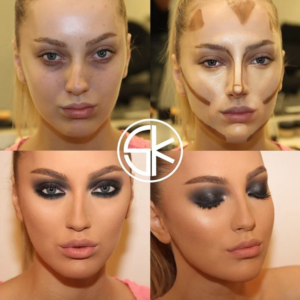 If you look closely at the end result, you can see a slight shimmer under the models eyes around her cheek bone. This is used to give the face a sharper shape. You can see that the eyes and eyebrows again, are the main focus on this look.
8. Kimora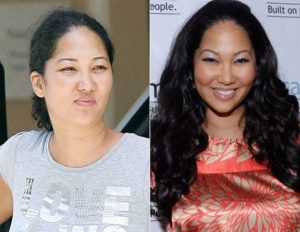 There are some celebrities, like Kimora, that tend not to cake on the makeup. Comparing these two images you can see that a little bit of foundation/bronzer has been added to the skin to add to the tone of the skin.
9. Extreme Transformations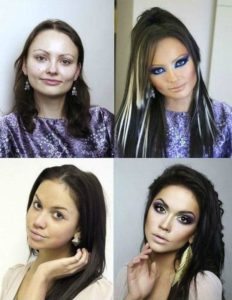 Sometimes it isn't just makeup that is used to transform a look. Taking a look at the first transformation, adding the extensions and highlights to the hair gives it more length and thickness. The second look is less exaggerated, however you can see that a few curls have been added to the hair to match the makeup.
10. Sophisticated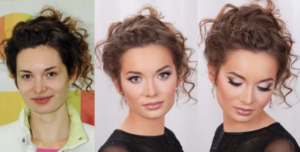 There are some people out there with the view that makeup is tacky and is used to change your image completely but we couldn't disagree with them more. Here we see how easy it is to go from a casual look to a sophisticated look without doing too much.
11. Heidi Klum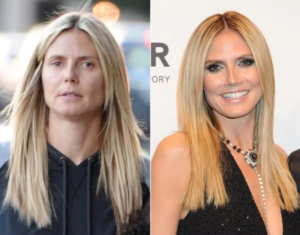 Heidi Klum is German model who was the first ever German woman to become a Victorias Secret model. So it doesn't really surprise us that she has graced the cover of so many magazines.
12. Hiding Blemishes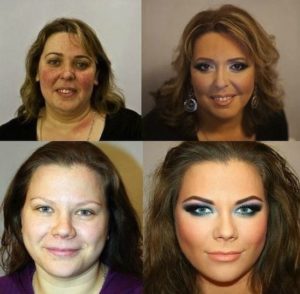 A lot of people wear makeup to hide certain blemishes on their faces so that their skin tone looks more smooth and all one colour.
13. Queen Of Makeup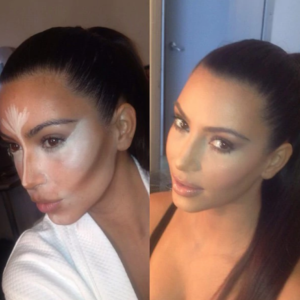 A lot of makeup artists inspirations come from the Kardashians with Kim Kardashians being the influence of so many looks. you can tell this by the techniques she uses on the left image, which has been the technique used by many makeup artists on this list.
The post 13 Photos That Reveal The Power Of Makeup appeared first on Daily Feed.
This story has not been edited by LIPFEED. It has been generated by a syndicated feed